Last weekend's race was in aggieland (Lake Bryan near College Station). In addition to the regular mountain bike race there would also be some collegiate races over the weekend, so Kyle would also be in attendance. Alan had a Team in Training ride Saturday morning so he wasn't going to be able to leave until Saturday afternoon. Since Alan had the ride, it was up to me to lead the race clinic Saturday afternoon (
yippee!

)
.
Friday before leaving I went by the high school for a bit to watch the
Longhorn Band
run through part of their halftime show for the Texas-OU game (TX 45-ou 35 HOOK 'EM HORNS!). I also got to say a quick "hi" to Chris, one of Kyle's friends, who is a member of the drumline.
Then it was time to meet up with Christine who was riding down to the race with me. Unfortunately the aggies were playing at home and the closest decently priced hotel room I could find was in Huntsville - about 65 miles away.
Christine and I had a good drive down with lots of chatting and some visual entertainment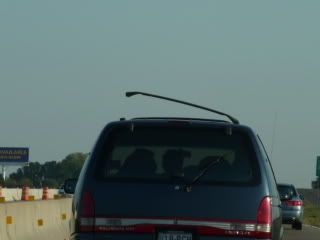 Note to self: Don't let Christine keep the camera too long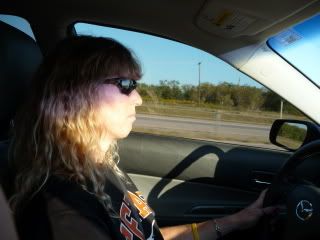 We get to the hotel, check in and start unloading bikes and gear bags into our room. While we're going back and forth this man, aka "creepy guy", is watching us and making weird small talk comments each time we walk by. Luckily when we walk over to dinner Mr. Creepy has gone back into his room and we don't have to deal with him anymore.
payback!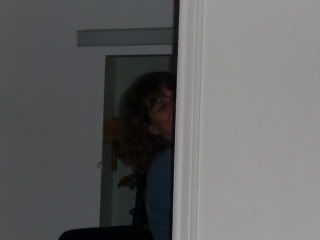 Saturday morning we head over to Lake Bryan to get our ride in. After our ride Christine drives my car back to Huntsville to meet up with Alan (so he can come get me) & Drew (she & Drew were track (velodrome) racing in Houston Saturday night). I take care of the clinic and hang out until Alan gets to Lake Bryan. During the clinic Kyle shows up for his pre-ride before the collegiate short track race. Alan gets there in time to watch the collegiate short track (Kyle's awesome race report is
here
). Kyle is the only one to come in from UT for Saturday racing so he went to the hotel with us instead of camping solo.
On our way back to Huntsville, we stop for some BBQ and I just had to take a picture of this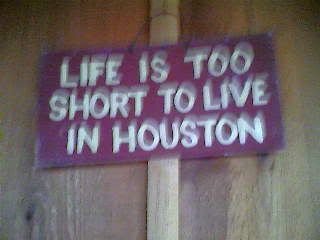 We get back to the room, shower and rest up for Sunday's racing. Oh, don't forget the chocolate creme pie for dessert... yum!
Sunday is race day, so we get up early for breakfast and the drive back to Lake Bryan. As we get out of Huntsville and into the country it starts to get a tad bit foggy.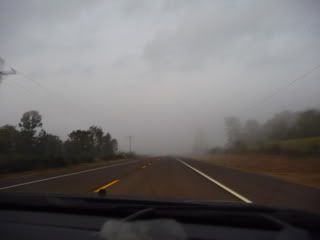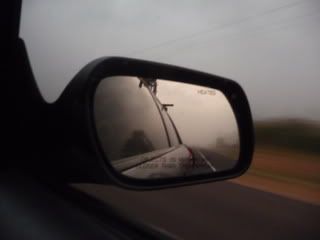 The race went well. Lots of twisty trail, which I like, and not too much of the stuff that I don't like.
Women - Expert - 40-99




Place

Name

Time

Team

1
Mary

1:28:32.00


2
Kim

1:35:33.00
Matrix/Richardson Bike Mart
3
Cynthia

1:40:4.00
Bike Barn/Gary Fisher/Subaru
4
Kathy

1:42:56.00
Matrix RMB
5
Tanya

1:45:44.00


6
Karie

2:19:38.00
Chase/Velocity


Alan & Kyle also finished 4th in their races, so overall it was a good weekend of racing for us.
One the way back home I saw this sign and couldn't resist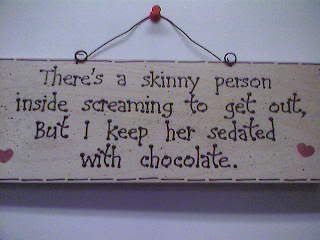 I think that is a good note to end on....