We're thinking Shimano fell victim to some metal flower bed edging in the bad yard. I came home from work the other day and found blood spots on the back patio. Checked him over and found that he had managed to cut his foot pad.
It didn't seem too bad and wasn't really bleeding anymore so I went up to the pet store to see if I could find a dog bootie or something to protect his foot. I didn't find anything like that, but did pick up some sticky wrapping tape and planned on just wrapping everything up. By time I got home Alan had broken out the super glue and had sealed the edges of the cut together. Figured that should work-ish so I went ahead and wrapped up the foot for the night.
Next morning I took off the wrapping and found that the super glue didn't hold. Since it was raining, I re-wrapped his foot and brought him to work with me. At the office I could get Shimano to lay still and have better light to check out his foot. Decided that it was a lot deeper than it had looked the night before and he needed to go to the Vet and maybe get some stitches.
Doggie Doc said it was a pretty significant cut (pictures don't really show it that well). Learned stitching the foot pad isn't an option, that part of a dog just won't hold a stitch. So I was on the right track with wrapping up his foot.
Since the wrap needs to stay dry and it has been raining he also gets to sport a stylish neoprene sock to try to keep dry when you just
have
to go outside.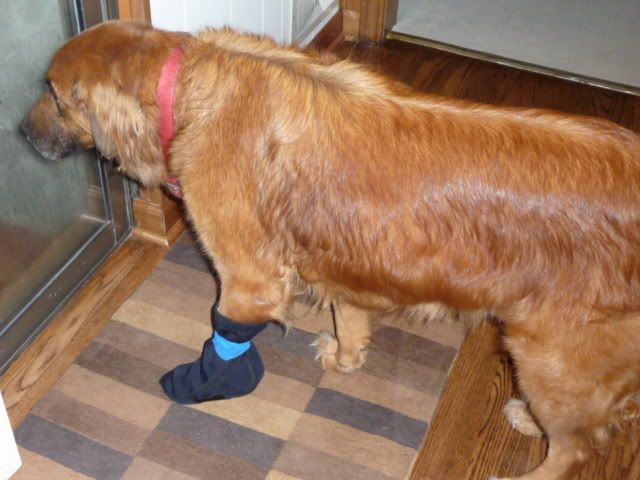 This could take a couple of weeks to heal. So, we're looking at lots of car trips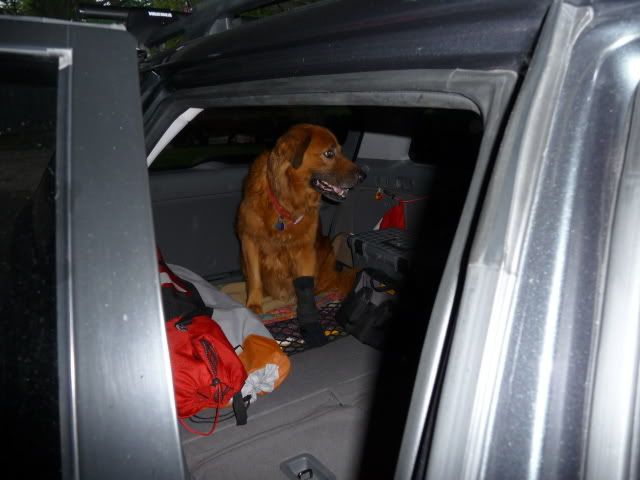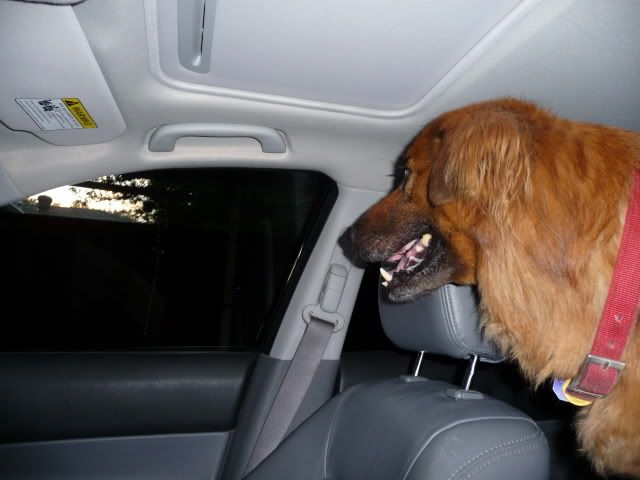 and "take your dog to work" days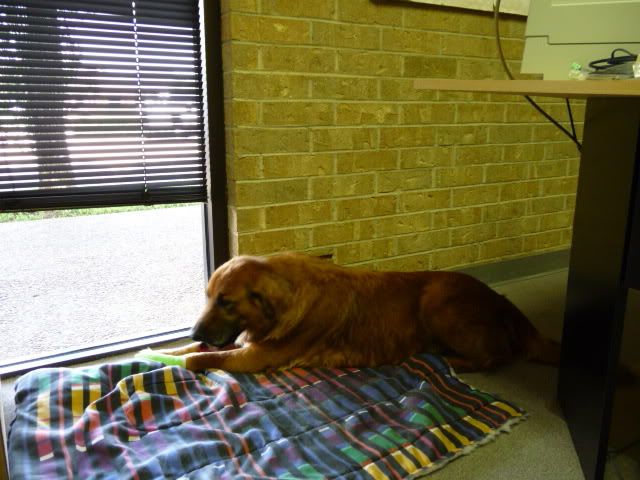 The back yard squirrels will also get a few weeks of vacation from doggie harassment
Don't know it you can tell or not, but he now has a fluorescent green wrapping because the first version done at the vet didn't last 24 hours. Hopefully, this one will make it until Monday's check up.